Date, Place, Arena, Crowd Numbers, Commentators and Ring Announcer
Edit
January 17th 2015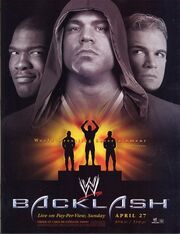 St. Louis, Missouri
Scottrade Center
19,260 (Capacity Crowd)
Jim Ross and Jerry "The King" Lawler
Bobby Cruise
Segment 1- Pryo, J.R and King open the show and A Statement From Barnes
Edit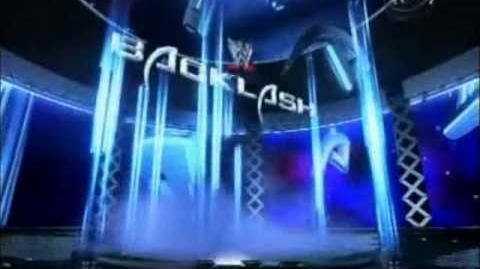 J.R: "Welcome to the first ever APW Backlash, here in the Scottrade Center in St. Louis Missouri! What a show we have for you fans tonight, don't we King?"
King: "Yes, 4 Championship Matches, all culminated with the Last Man Standing Match between Sport Critic and Coren, what a rivalry they've had! Wait, here comes Mr. Barnes, wonder how he feels going into his match with Goatface Bryan and Hal Castle inside the Steel Cage tonight."
Barnes: "Thank you Kevin, I appreciate the gesture. Now, I'm not going to talk about my match because that's for another time, I'm going to let my opponents do the talking tonight, I got some business to handle tonight, because tonight is the first EPV in APW history: Backlash. Now, this is first of many big shows of our history, we might have a Backyard Promotion type feel but we have the effort and heart of a Big League type Promotion. With our new location, we won't have to deal with any Backstage and lower Promotions drama, it's below us to even deal with that kind of bullshit.
Alright, so I'd like to stop rambling and get the show going with a very interesting situation, Ally vs Sexy Ryan. Let's just sit back and see what happens." *Barnes walks out with Kevin Sandow as the show gets started*
Match 1- Ally vs Sexy Ryan
Edit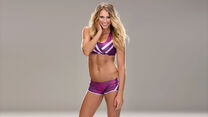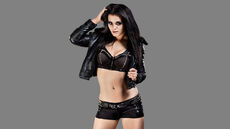 Cruise: Our first match tonight is set for one fall. First, from Charlotte, North Carolina, Ally!
Ally makes her way out first, looking not all that happy that she has to face Sexy Ryan again after what happen on Sunday between them, she gets into the ring and waits for Ryan to make her way out*
*Ryan makes her way out full of energy and ready to make her EPV debut*
Both girls meet in the middle of the ring, and they look not ready to fight but they shake hands and get started. Ally slaps Ryan and Ryan slaps Ally back, they start forearming each other back and forth until Ally tackles Ryan down and puts her into a Armbar. Ally sinks it in deeper and says "We don't have to do this, just tap." Ryan fights out yelling "No!" and picks up Ally and slams her to the ground. Ryan yells "I'm not going to quit, you know that!" Ryan starts to go to the top rope only to be caught by a huge elbow from Ally who meets her at the top rope and hits a gigantic Superplex off of the top to her. Ally crawls over for the pin, 1...2..Kickout by Ryan, Ally picks up Ryan only for Ryan to hit a huge head kick to Ally and go for the cover, 1....2...Kickout by Ally. Ryan runs to top rope and goes for a Moonsault by Ally rolls out of the way and hits her Superkick and goes for the pin. 1...2...3! Ally wins and defeats Sexy Ryan. After the match, Ally goes to pickup Ryan but Ryan low blows her, leaving her on the ground until Ryan picks her up and hits her with her Codebreaker, leaving Ally out cold as Ryan picks her up by her hair and lays her on Ryan's lap and says "Darling, here's your kiss of death." She kisses her slowly and then smashes her face into the ground.
Winner: Ally
Segment 2- Hal Castle Interview
Edit
Josh Matthews is ready to see Hal and gets his comments on tonight's Triple Threat Steel Cage with Goatface and Barnes, Hal walks in looking as confident as ever with this sort of box in his hands*
Josh: "I'm here with Hal Castle and Hal, what are your intentions tonight against Mr. Barnes and Goatface Bryan inside a 15-Foot High Steel Cage? I mean, you must be a little bit scared because one, you're inside a Prison pretty much and two, after what Barnes did to you a few weeks ago-"
Hal: "Josh, stop. I'm not afraid of Barnes or Bryan for that matter, I am not going to let Barnes run this place into the ground, I will win tonight and takeover APW for the better and maybe even bring back my baby *Winks at the camera* but anyway, you must be wondering, what's this briefcase in my hands, well this is where I'm going to put that disgusting Championship after I win. Also, Bryan, if you get in my way, expect me to take this and smash it over your head on my way to winning The most coveted thing in APW, making APW ran by a fair General Manger, not A power-hungry scumbag that Mark "Mr." Barnes" *Hal walks away with a smile on his face*
Match 2- Kevin Sandow vs Sam
Edit
Cruise: "Our next contest is set for one fall, first, manged by Mikey Salone, from Palo, Alto, California, Weighing in at 247 pounds, Kevin Sandow!"
Kevin Sandow makes his way out with Mikey Salone, looking very smug and playing with his money, Sandow is not 100% happy about being against Sam.*
Cruise: "His opponent, from right here in St. Louis, Missouri, weighing in at 185 pounds, Sam!"
Sam makes his way out with a lot of spunk because of 2 week absence, he's ready to go tonight*
Both men are in their corners and Sandow laughs at Sam saying "This is what the boss thinks of as a good kid, hahahaha" and he gets a huge kick in the face for saying that as Sam's face. Sam starts to kick at Sandow's legs until Kevin rolls out of the ring to Mikey, who gives him some advice on how to deal with those kicks, Sandow pulls out Sam and rams his left leg into the ring post and starts to pound the leg into the ring post multiple times. Then, he puts Sam into an old classic, The Figure Four but the twist was it's around the ring post for more pain, the referee has to start counting until 4 when Sandow lets go. He brings him back into the ring and starts stomping on it, causing Sam to grunt in pain, then Sandow locks in a single leg lock and puts a little twist to it to give more pain and punishment, the crowd tries to get Sam back into it, chanting "Let's go Sam, Let's go Sam!" and it pushes Sam to use his right foot to keep kicking Kevin in the face until he lets go. Sam then goes after the body of Sandow, using his right leg to kick at Kevin's chest and then hits a gigantic kick to his head. Mikey tries to distract him but Sam runs and hits huge knee to him and then Sandow tries to sneak up from behind but Sam throws him over the top rope and gets a headstart to run side to all the way over the ropes to hit a huge Senton Bomb type splash on both of them. He brings Sandow back into the ring and goes for his Shooting Star Press and hits it perfectly. Sam locks in the pin, 1...2....3!
Sam gets the win over Sandow but Mikey comes from behind after the match and attacks Sam, then hits his Bad Dream Driver leaving Sam on the ground out cold. Salone puts money down Sam's mouth and says "Here's your check, bitch."
Segment 3- LD Sanchez
Edit
Josh Matthews is backstage with the new Employee in APW, LD Sanchez.*
Josh: "LD, you are apart of the 5 Way for the APW Intercontinental Championship very soon, what's your intentions?"
LD: I'm very happy about being in APW and tonight I'm going to walk out as the Intercontinental Champion because I have-"
*Out of nowhere, Barnes, Sandow and Mikey Salone attack LD, Sandow takes him down and hits his legdrop onto Sanchez, then picks him up and gives him to Mikey who hits his Bad Dream Driver and then Barnes takes him and says "Kid, you're not going anywhere anytime soon. You Fucking Suck!" Barnes RKO's him in the ground. The 3 walk away and leave LD down as trainers come to help him.
Match 3- Michael vs. Ameer vs. Jericholic vs VOPW4LIFE vs ???- King Of The Mountain Match for The APW Intercontinental Championship
Edit
We cut to a video explaining the rules of King Of The Mountain*
King Of The Mountain Rules: https://www.youtube.com/watch?v=aSqi1kUZCHk
Michael's Theme: https://www.youtube.com/watch?v=AkmLpTXbNDQ Cruise: Our next contest is a King Of The Mountain for the APW Intercontinental Championship, first coming to the ring from Cincinnati, Ohio, weighing 225 pounds, Michael!
Michael makes his way like a lunatic, just ready to rip off people's faces. The referee makes him relax a little when he gets to the ring.*
Ammeer's theme: https://www.youtube.com/watch?v=JkFekHo3qjM Cruise: Next, from Manhasset, New York. Weighing 224 pounds, Ameer!
Ameer comes down to the ring very calm and collected as he sees Michael pacing back and forth, he points and Michael. Knowing the bad blood those two have, he gets in one of the corners and just waits for everyone else to get into the ring.*
Jericholic's Theme: https://www.youtube.com/watch?v=URpWlKifcR8#_=_ Cruise: From Venice Beach, California. Weighing 250 pounds, Jericholic!
Jericholic makes his way out full of energy, he says "It's JERICHOTIME!" as he is greeted by the crowd with a great reaction.*
VOPW4LIFE's Theme: https://www.youtube.com/watch?v=-U98qkjbYek Cruise: And from Hollywood, Florida. Weighing 213 pounds, The Voice Of Pro Wrestling, VOPW4LIFE!
VOPW makes his way out with a smug smile on his face, thinking he has this match already in hand before walking in the ring.*
We are just about ready to get the match going until Mr. Barnes makes his way out*
Barnes: "There has to be a fifth man and I'd suggest you watch this so you know."
The scene opens in a darkened alley.*
Crew- Where the fuck are we? Crew #2- Barnes said to be at 9:00! The fuck is going on? Crew- He's here! Go on air! Go on air!
A well-built, albeit short guy walks in. His face is not completely visible. He's in green tights and his fists are taped with black.*
Crew- We're going live!
The guy walks towards the crew.*
If you don't recognize me, you're not an avid watcher of wrestling.
Rayo: "I'm Rayo, and I'm the greatest wrestler to ever step in the ring.
I've defeated Muta at his own game. I've outwrestled Adam Cole in a fucking backyard federation. I've gone head on against Kevin Steen, Kota Ibushi, and Bryan Danielson in a Fatal Four Way match and lived to tell the tale. Even a year ago, I'd have laughed in your face if you told me that somebody could hold a candle to me.
But now, I won't. All Pro Wrestling has risen to the top, and it has a roster that I'd love to go up against. So when I got a call from APW, who offered me a contract, I knew what I had to do. I knew that I had to say yes, and take APW by a storm, win all the titles APW has.
I am set for some gold, and I'm going to snatch the IC Title from the hands of the 5 people who will face me. I am going to be the guy who is going to leave this place as a champion tonight, and there's nothing you can do about it.
Nothing, you hear me? Nothing! I'm not going to give up, I'm not going to be pinned down for a three count and I'll leave this place as the champion! The Intercontinental Championship is the first, but not the last. The APW World Championship? It's coming with me. The United States Championship? It's coming with me. Champions, I'm taking your titles home in a few months. Watch out for me, APW. Watch out for me."
Cruise: Lastly, from Japan, weighing 209 pounds, Rayo!
Rayo makes his way out while the rest of the 4 men look deeply confused and angry with the late sub in but here we go*
Rayo gets into the ring only to be attacked by all 4 men, very unhappy with his addition to the match, they start stomping and kicking at him, Rayo is able to get out of it when he catches VOPW's kick and Dragon Screws it right into the ropes and into the penalty box. Then Michael and Ameer start going back and forth, we had a hockey fight on our hands. VOPW gets back into the fray by attacking Jericholic from behind, he just keeps stomping him over and over again until Rayo turns him around out of nowhere and hits hits him with s huge kick to head. Michael and Ameer spill to the outside while Jericholic goes to get a ladder but when he places it on the apron, Rayo baseball slides the ladder right into Jericholic's chest. Rayo and VOPW are in the ring alone until Michael and Ameer come out of nowhere and pounds on both men as all 4 men are fighting, Jericholic climbs the ladder from the outside of the ring and jumps inside onto all 4 men and ends up going for the pin on VOPW 1...2...Kickout by VOPW. Jericholic goes to put the ladder in the ring and tries to set it up but Ameer shows up and tries to kick Jericholic only for him to catch the kick but Ameer takes his other foot and kicks him right in the head, Ameer sets up for his Codebreaker but Michael turns Ameer around and hits a Future Shock DDT for the 1...2...3! Ameer has to go to the box for 2 minutes
From behind, Michael doesn't realize that Rayo is on the top rope and he hits Michael with a flying SuperKick that sends Michael right into the ladder, he goes for the pin. 1...2...3! Michael has been put into the same box as Ameer and they fight each other inside the box until Ameer gets out but Ameer Codebreakers Michael before he gets out. Jericholic and VOPW are back into it fighting each other on the outside while Rayo starts to climb the ladder but here comes Ameer on the other side trying to stop him from hanging up that title. They start hitting each other back and forth until VOPW comes from one side with a spear into Rayo while Jericholic grabs Ameer from the lower rungs and hits a Scorpion Deathdrop from halfway up the ladder to the ground as he goes for the pin 1...2...3!
Jericholic pins Ameer as Michael gets back into after being out for a long time because of A Codebreaker. He attacks Jericholic until Michael gets caught by Rayo coming off the ladder and flying onto both of them with a Crossbody. All the men are on the outside, even Ameer who gets back into it until Rayo starts to kick all of the men and heads to the top of the penalty box and goes for a huge move but from behind VOPW sends Rayo by pushing him into all the men on the bottom and goes for the pin on who looked hurt the most, Rayo. 1...2..Rayo kickouts barely after that crash, VOPW goes for Brainbuster Onto Knee but Rayo gets out and brings VOPW back to the top of the box and does a Liger Bomb off the box onto everyone. Rayo tries to get out the wreckage as he makes it back into the ring and goes to climb with the Championship and he is able to hook the Championship on and win the King Of The Mountain and become the new APW Intercontinental Champion.
http://apw.wikia.com/wiki/Backlash_Part_2_%28Match_4-Main_Event%29